One small step for dill, one giant leap for dillkind.
Pic related, our heroic militsiya arresting a right-wing fucktard TRUE UKRAINIAN PATRIOT (image courtesy of MP Serhiy Leschenko):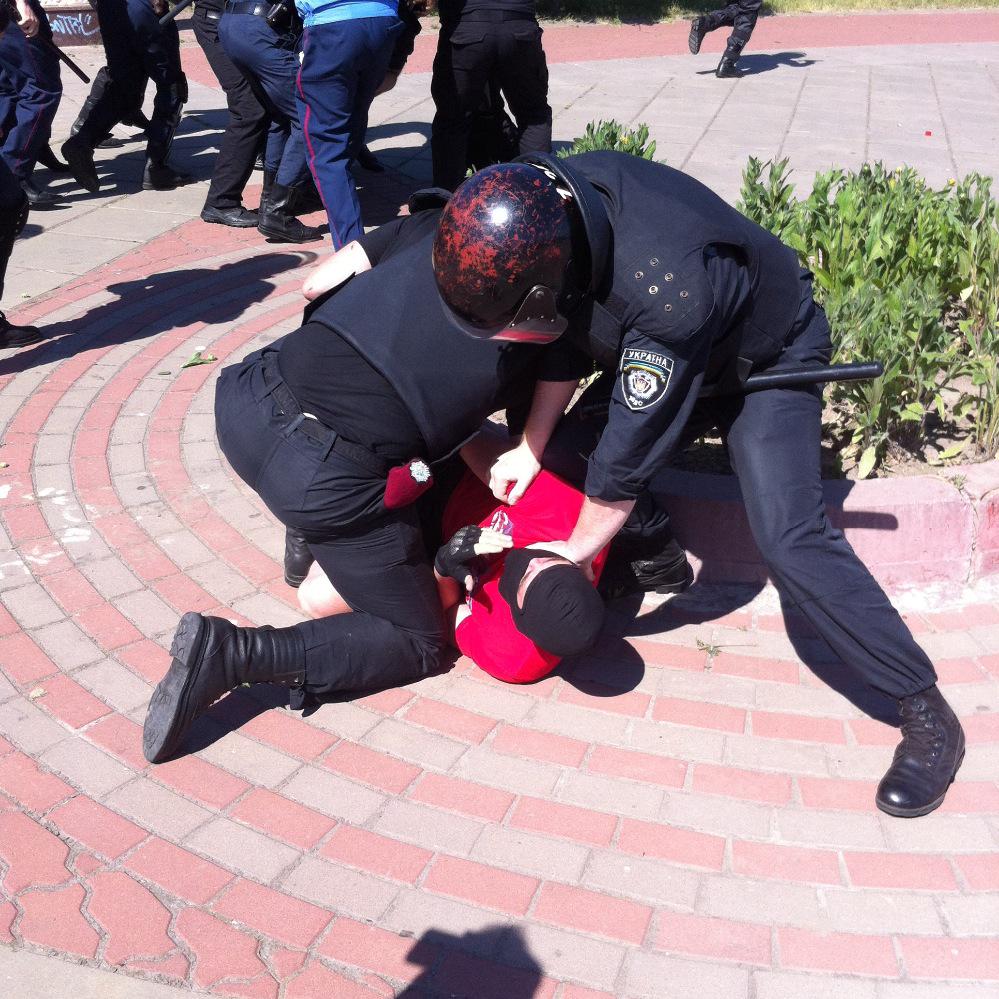 I retract my previously-voiced statements of disbelief, good job.
Maybe Ukraine is a Europe after all.
Edit: Yeah, I can't see Right Sector getting more than 0.5% of votes now. Good job, faggots.