New Kyiv police are out and ready to walk the beat: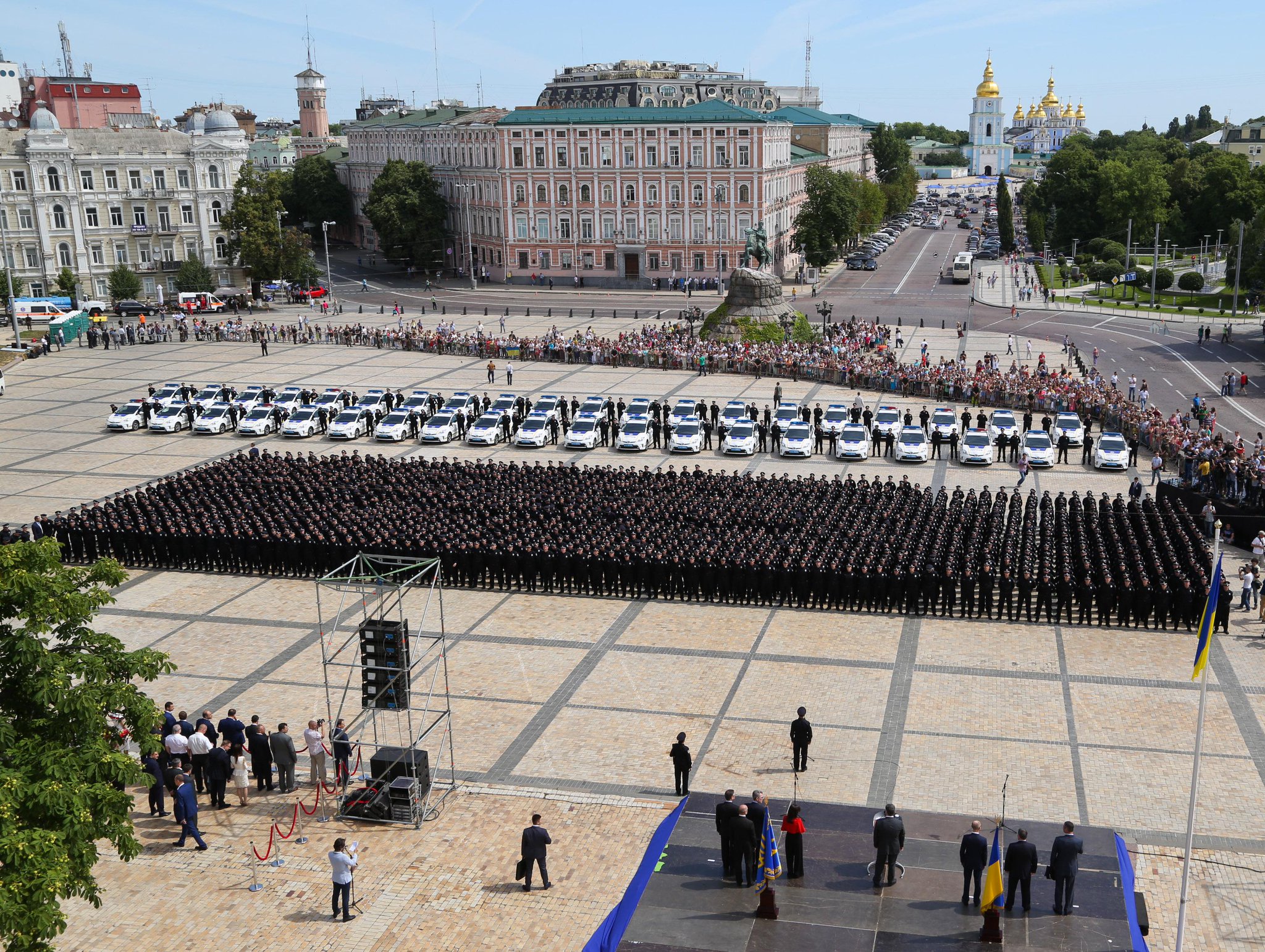 Any resemblance to Riefenstahl's Triumph of the Will is purely coincidental.
Rela-a-ax, Western observers, I'm just ribbing you, but anyway, this is just the start. These are just the first two thousand of Patrol Police, and for now they're only in Kyiv, but it's a start nonetheless.
Training and graduation was the simple part.
Now the hard work really begins.